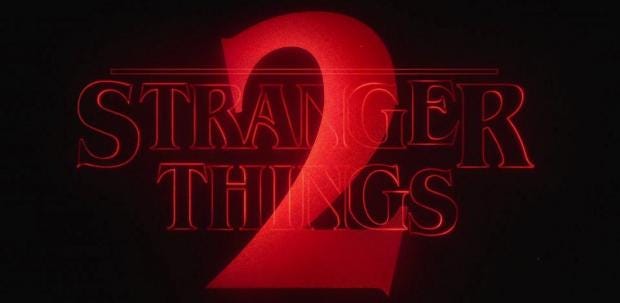 These recaps will spoil the episode they deal with and episodes before… that's why they are episode recaps.
just some things:
–learning so so much from how those girls reacted to Cool Car McEarring Mullet guy
-did anyone else forget that 11 wasn't a perfectly well adjusted child at the end of last season? No I didn't watch Netflix's season 1 catch up short. Her entrance at the end of the episode with the waffle was a nice reminder of how odd she can be, pairing her with Hopper and giving him something to worry about (but in a good way) bodes well for where everything is headed
– big fan of who they cast as the new girl at school:
– the boys scooting around in their own little world is the core kids-on-bikes appeal of the show and it's delivering. The I'm-Not-Prostituting-My-Sister bit with the arcade nerd is the charm offensive Netflix is spending their money on.
– I hope the boys can stop gawking and make friends! Kids on bikes often means boys on bikes and them growing up is going to mean talking to girls who aren't impaired lab experiments, hopefully it happens before season 17. The awk gawk is part of the fun though, everyone else is paying attention in class and the four of them turn 180 degrees around to look at the new girl, not even hiding it was so great.
-Back to the arcade, in this universe arcades take quarters! Smh now we have to swipe credit cards to pay 1.71 of SOMETHING to get willingly bled dry by a fictional currency with an opaque conversion rate.
– It was a nice little nod to the changes in the last year that Mike steals his sister's quarters. They are only quarters but the dinner table discussion later suggests Mike acts out asserting himself (in response to the trauma but also because he's a growing boy, such classic material). This leaves Will to slot in as the soft emotional gooey center of the group.
– One of the best SPECIFIC portraits of youth on Netflix is American Vandal. One of the great things underneath that show is that like real kids, the kids on the show are types, but they are aware of those types. I'm looking for particular stories this season from Stranger Things. Broad strokes and send ups were a huge part of season 1 with flickers of their own specificity (the lights and letters, Winona Ryder doing anything). Underwriting characters (hello barb) in service of getting us to a place to see a cool thing
– This is part of why I wasn't so taken with the scifi aspects of season 1. I don't need more blatant explanation, I need a more specific vision.
– Shout out to how the episode opens, the car stunts were impressive, actual cars and all that. Here for the image LOOK and grain in this night time sequence giving us a taste of something older, a formal throwback thumbs up. The actors who played the runaway characters and those cops embodied their little moment, I hope to see both groups again.
– I'm so so happy that joyce byers has a sam gamgee in her life, please duffer brothers do not do anything to hurt these nice people and their nice life they've found… ring ring
– That's the phone that signifies we haven't left season one behind, everyone will have to reckon with it at some point. Haunted or warned? I look forward to seeing all these teased feelings develop as the season goes on.
– Away from all the moping and caught up with themselves we have the teens. Nancy needs to stop taking second looks at that counter culture scrub. Ok talking heads is good but please be happy with Steve. Let's not repeat season one! If they are going to make a play to change that relationship status quo, it's definitely going to be some outside circumstances intruding and ripping people apart. They're too happy! Leave Steve and Nancy alone duffer brothers!